ORALyzer – Our No. 1 Innovation
The digital diagnostic reader for your dental practice
Let the Facts Speak for Themselves – the aMMP-8 Digital Reader
Needs Analysis for Predictive Oral Prevention
It takes less than a minute for the aMMP-8 chair-side rapid screening test to be digitally analyzed and the quantitative and qualitative result to be ready.
The innovative digital aMMP-8 Reader opens the door for you to enter the world of "predictive health". You can delegate this task to members of your clinical team, who can use it for prognostic assessment of subclinical inflammation processes. aMMP-8 is considered the "gold standard" in prognostic saliva analysis for periodontal tissue breakdown. The aMMP-8 diagnostic tool is around 2 to 3 times more accurate than the familiar BOP method, and can be reproduced at any time.
Fast, easy, and precise – the technology behind the digital aMMP-8 Reader
The quantitative result enables monitoring of the quality and progression of preventative and treatment measures. The analysis report gives the patient a specific insight into any need for additional treatment and makes the current status visible by providing a clear traffic-light chart and personal prevention recommendations. Using the reader technology promotes the necessary compliance and enhances the expertise of the dental hygiene team.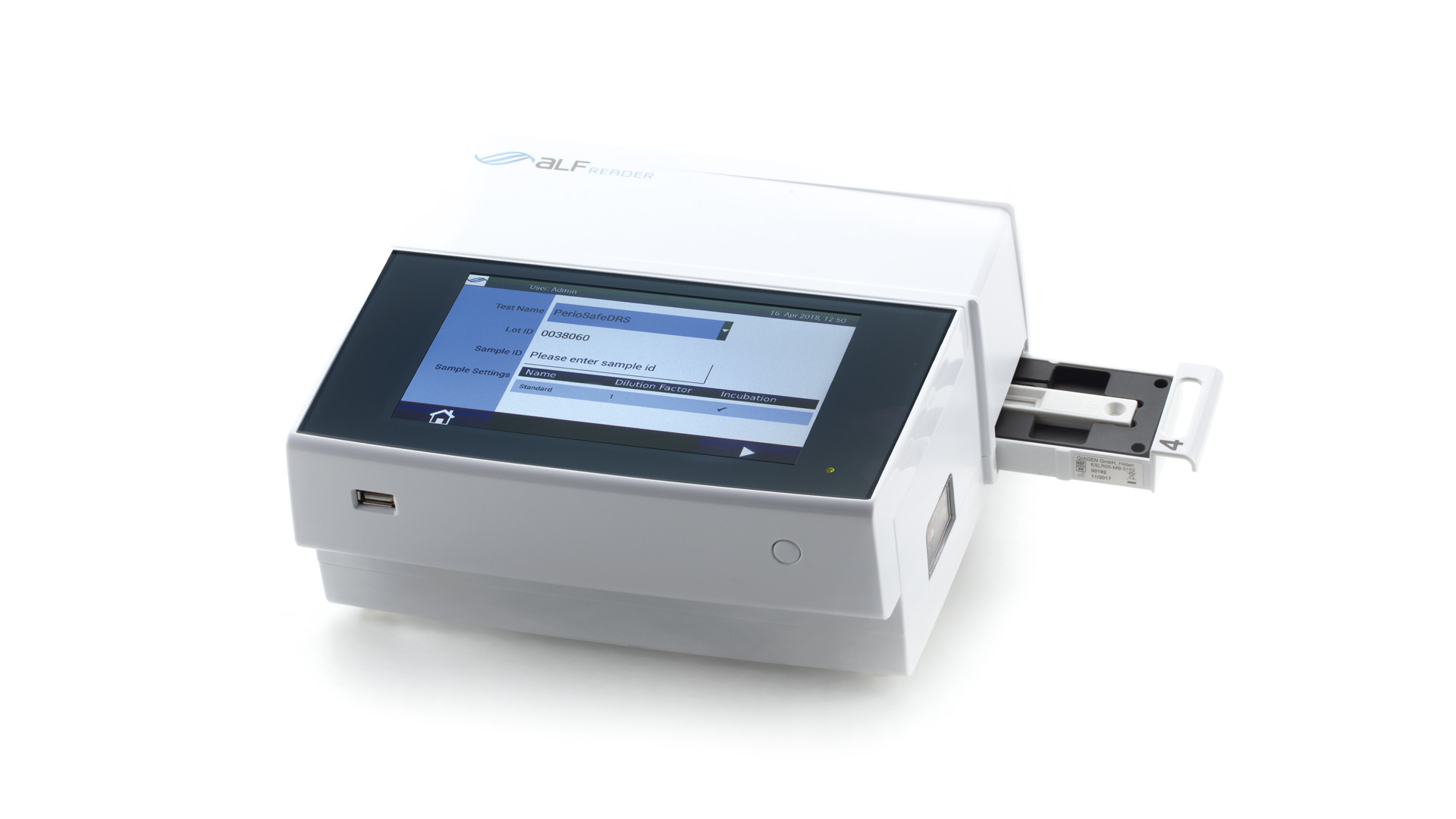 Become a PerioPrevention Center and Receive your Quality Seal
The PPC quality seal (Perio Prevention & Oral Anti-Aging Center) is the mark of quality for dental clinics that specially focus on prevention and are certified in the area of immunological diagnostic technology.
More than 300 PPCs across Europe use the latest saliva diagnostic technology to guarantee the best possible preservation of natural teeth, protection of implants, and maintenance of general health.